FREE! The 22 Best Sources for getting your hands on dirt-cheap REO Properties before your competition.
Finding the right property at the right price doesn't have to be difficult. We've made it easy! We've got an extensive list of REO properties at super low prices that you can gain access to well before your competition. If we don't have what you're looking for, our FREE book will give you the 22 best sources for finding and buying REOs and other investment properties well below market value.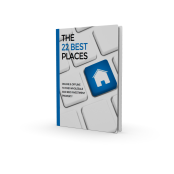 Give Me My Book And REO Property List
Simply enter your info on this page and you'll get immediate access to our list of REO properties AND your FREE book, "The 22 Best Places Online and Offline to Find Wholesale and REO Investment Property"
We Are A Real Estate Investing Company
Our company buys, sells, and rents homes. We will not be acting as your real estate agent or broker if we buy your house, sell you a house, or rent you a home. We are excited to potentially work with you directly OR if you are represented by an agent or broker. We are focused on improving neighborhoods and redeveloping areas that we work in. If you have additional questions on agencies please contact your local real estate commission.